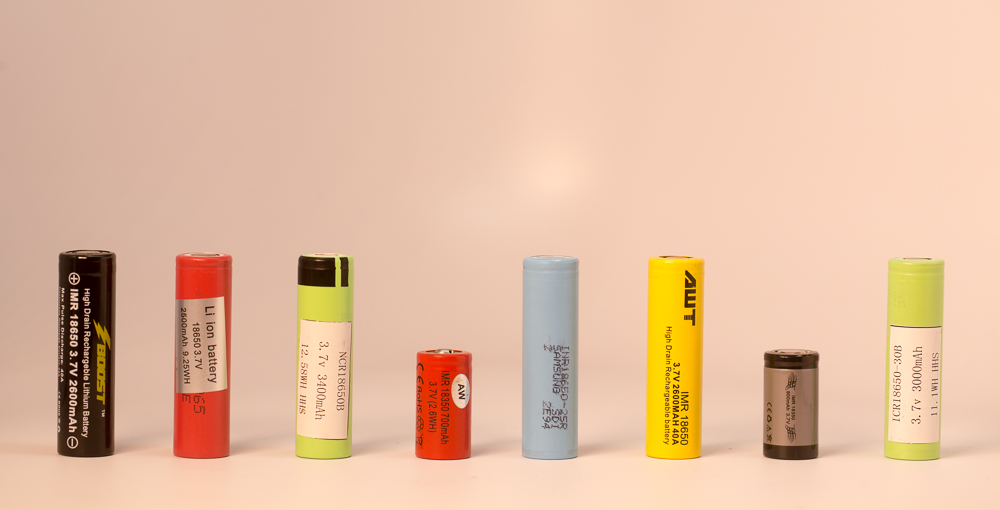 Ebike battery packs are made up of many cells connected together. A good ebike battery pack consists of these cells as the main ingredient, then a BMS (battery management system) to control the levels of charge and discharge and keep them safe, and then some kind of packaging to hold them all together. Usually the cells are spot welded together (watch this great article on a home builder constructing an 18650 pack).
18650 cells are quickly becoming the most popular cell to use in an ebike pack both by manufacturers and home builders. That is because 18650 cells are affordable, very power dense and one of the safest options for a lithium battery packs.
18650 cells come in a variety of capacity (mAh), max amps (power), and brand names. Of course, the higher rating amperage and capacity the more expensive the cell.
The best 18650 cells are currently made in Japan, and we are focusing on 2 of the top names for EV cells Samsung and Panasonic. Both these companies have stellar reputations for making cells that are both large capacity and stable at higher currents. It's no wonder that Tesla uses Panasonic or Samsung cells.
Here is a rundown of some typical 18650 cells on ebikes.
Samsung 25r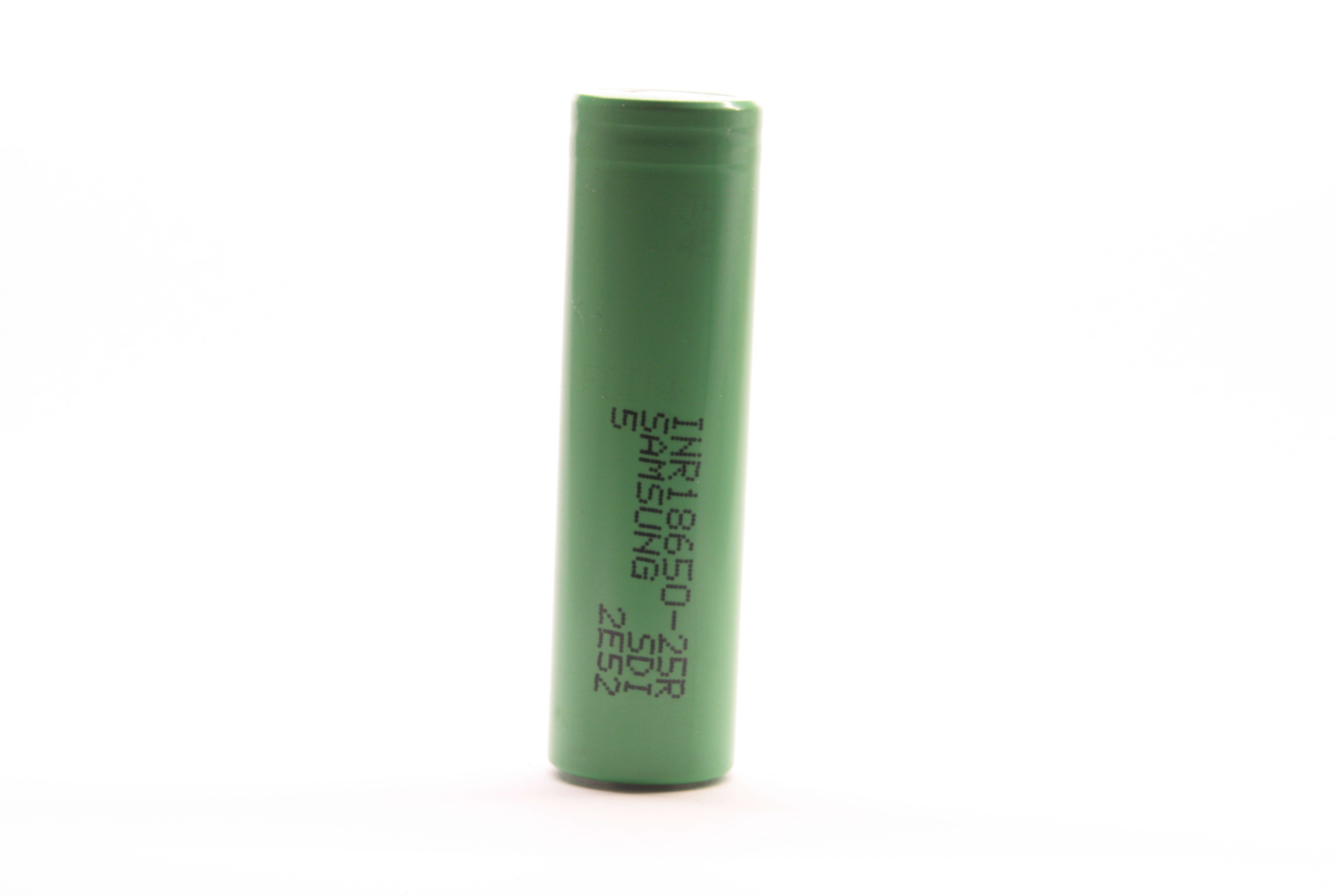 INR18650-25R
full name:
capacity:
2500mAh
battery type
Lithium ion
20 amp continuous rating
20 amps
Price range per cell
$6-$10

*Ebike Life expectancy

600 charges
The Samsung 25r is our favorite EV battery cell. It has been proven to be stable at high amperage and is relatively affordable. A single 25r is capable of putting out 100amp bursts, although such high amperage is obviously bad for the pack. A larger 25r battery pack (20ah) will be hard to get even warm on everything but the most powerful ebike packs. If you are someone doing 30mph or more on an ebike that 25r is the right cell choice for you.
Samsung 26f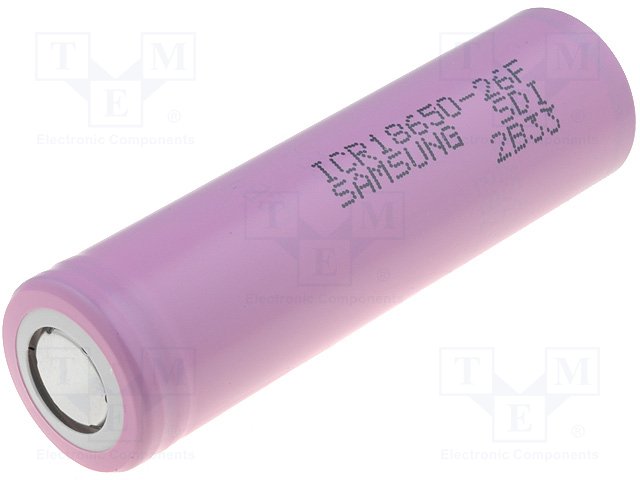 | | |
| --- | --- |
| full name: | Samsung ICR 18650-26f |
| capacity: | 2600mAh |
| battery type | Lithium ion |
| continuous amperage: | 5 amps |
| Price range per cell | $4.50-$7 |
| *Ebike Life expect | 400 charges |
The 26f is the most affordable Samsung cell. It does not handle that much power and is quick to get hot in an ebike pack if running a lot of amps. When you buy a commercial ebike that advertises Samsung cells it is probably this cell. If you notice your ebike pack is getting hot on a home built bike, it is good to let the pack cool down because the heat drastically reduces the life of your battery pack.
Samsung 30q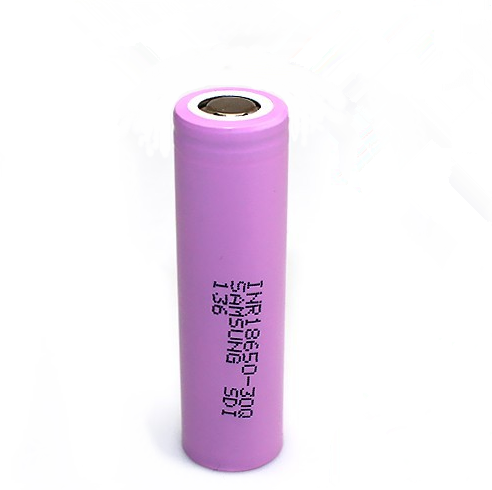 | | |
| --- | --- |
| full name: | INR18650-30Q |
| capacity: | 3000mAh |
| battery type | Lithium ion |
| continuous amperage: | 15 amps |
| Price range per cell | 6-10$ |
| *Ebike Life expect | 400 charges |
The wild card battery from Samsung. Very exciting specs but brand new on the market. This cell was developed for EVs and sports a high mAh rating (3000) as well as a high 15 amp continuous rating at an affordable price.
Why is it a wild card? It has not been tested on the market and is brand new just being released in Asia this month. (June 2015)
We are excited to be able to offer ebike batteries from this exciting new cell and expect big things from it.