Lifting up our cold weather Ebike Riding Offerings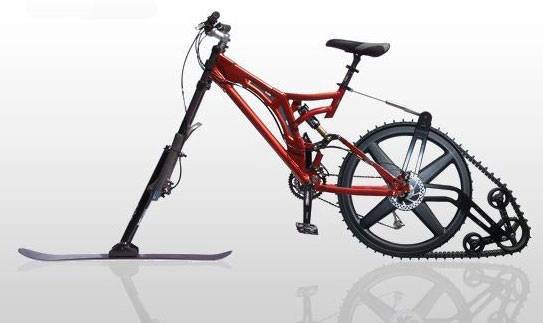 Hope everyone is doing their best to weather the cold and get through the coldest months in the Season.
Luna has some new cold weather products to warm up your February.
We have two new suspension forks, the Luna Lander which is a straight tube fork with high grade options such as adjustable air compression and remote lock out, and works with all quick release wheels. It will handle up to 5 inch wheels. This is a great option for Sondors and other cost conscious fat bikes which usually have standard drop outs and straight steering tubes. $200

https://lunacycle.com/luna-lander-fat-suspension-f...


For high end through axle bikes we have the Luna Carbon, a high end carbon fiber fork with high end suspension performance.


https://lunacycle.com/carbon-fat-bike-fork/


Both of these forks are available as options on our M1 Tank Kit which quickly transforms any standard mountain bike into a Snowmobile. Check it out here:


https://lunacycle.com/luna-m1-tank-tracks-conversi...


And finally we have a wicked tire package to go with any of the above forks and Tank Kit. (you can use a fat front suspension fork instead of a ski on the M1 Tank kit.
The Vee Rubber Studded XL Snow Shoes are 4.8 inch wide tires with carbide studs in them, which make them the ideal tire for riding in the snow and Ice.


https://lunacycle.com/vee-rubber-snowshoe-xl-studd...


We are trying our best to keep ebike riding Fun in the cold winter months.
Stay warm but get outside and ride! If you must stay inside join our new Fast Electric Bike face group:

https://www.facebook.com/groups/fastebike/


To Unsubscribe to our mailer please reply with "Take Me Off"