LUNA 3d Cyclone Mount for 3000 watt drive system is back
The 3000 watt cyclone is a very solid and fast mid drive system that Luna has been offering since our beginning 4 years ago, which has always been our most powerful mid drive kit, but lacks a lot of the refinement the BBSHD offers such as pedal assist and fancy display, built in controller etc. But for sheer power per dollar nothing beats the cyclone 3000. For years we have offered to expert builders options to improve on the stock cyclone kit including our custom Luna-Tic chainring, which adds a much needed high quality triple pawl bearing and a 7075 sprocket set to transfer all that power safely and reliably to the bicycle.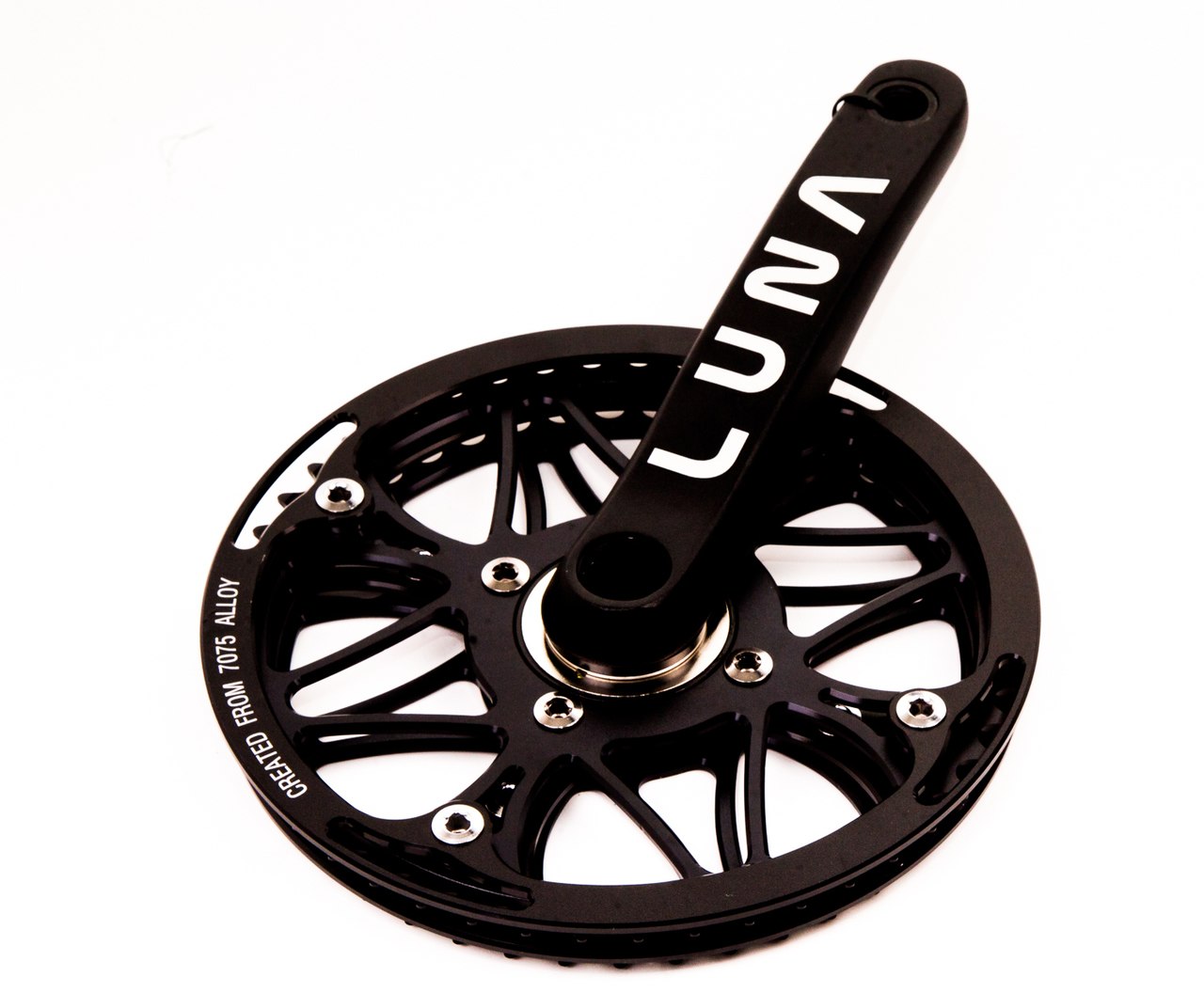 Pumping 300 watts through a bicycle adds stress to the drive-line and in the case of the Cyclone stock mount system it is so strong it flexes the stock mounts making for difficult and ugly installations that have a lot of chain popping loose scenarios etc. Luna solved this by doing an in house mount made, CNC out of billet aluminum to make a nice piece that solves the mounting problems for 68mm drives. (not for fat tire bikes).
We have this piece available in both clear anodized and black anodized.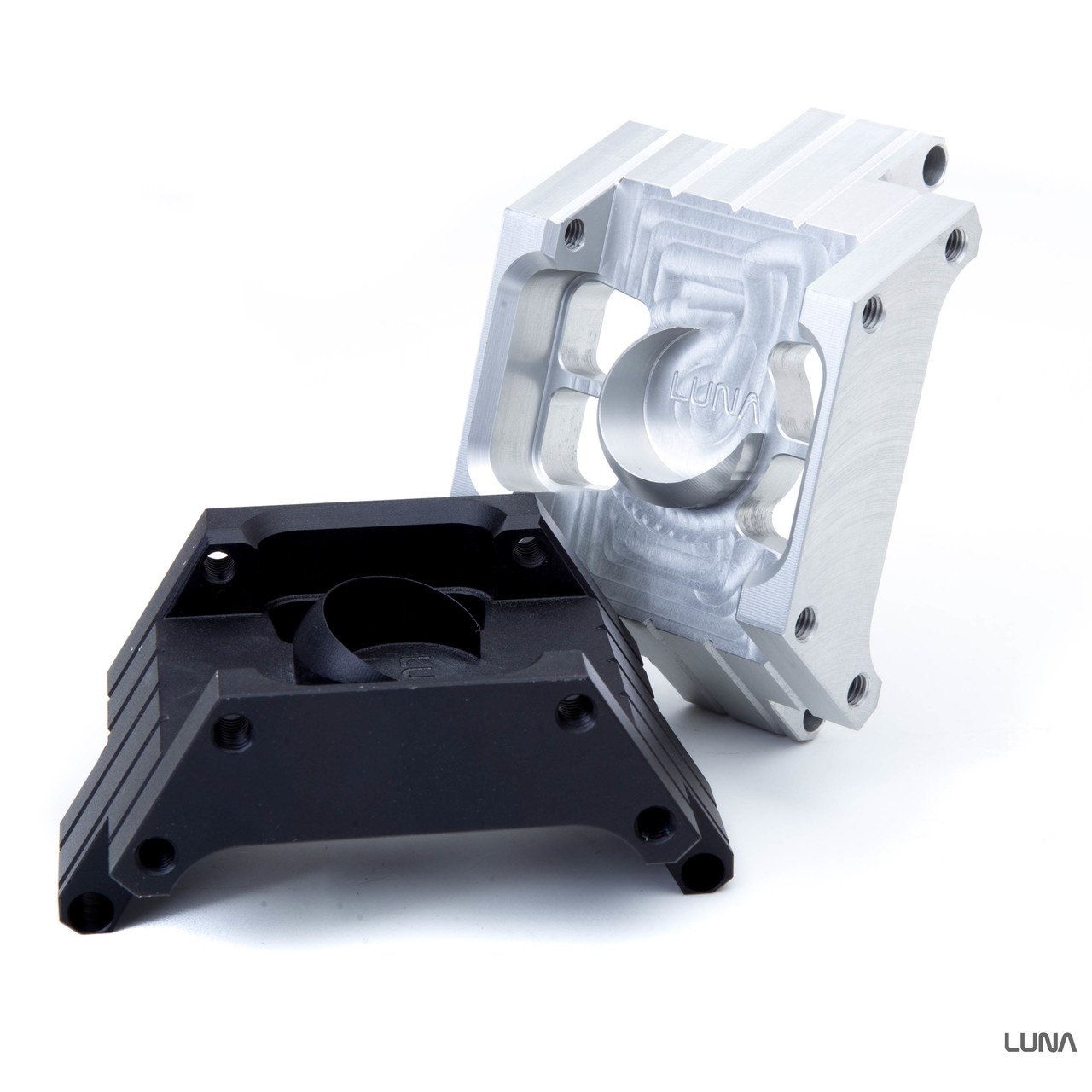 Bolted to these are our tough stainless steel pieces which can be further strengthened by a cross member. Depending on your installation you can go with or without this cross-member or bolted on close to your bottom bracket for even added strength if it fits your installation. For high power 72v applications any extra support is a good thing so the cross member might or might not be needed.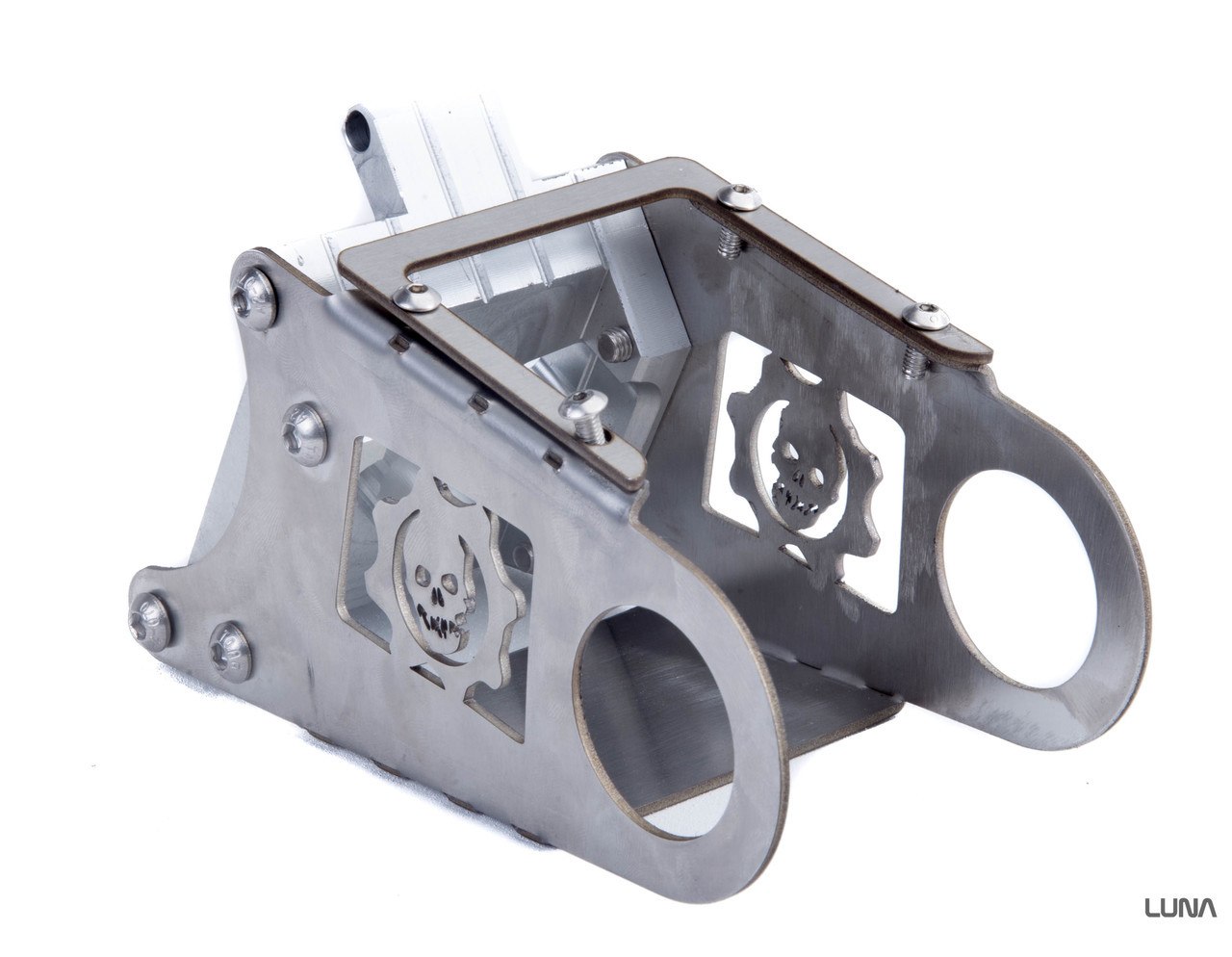 The 3d Cyclone mount adds stability and style to the best pound per dollar ebike kit on the market. Add 3000 watts of ebike power to your ebike on the cheap. The mount is made with love in El Segundo: https://lunacycle.com/cyclone-mid-drive-3000w-planetary-kit/
Some of our favorite shop bikes are built on this kit....a lot of fun and power to pack into any bike. We are proud that our new made in the USA Wolf Batteries are one of the only small ebike packs in the market to put out the power to feed the cyclone.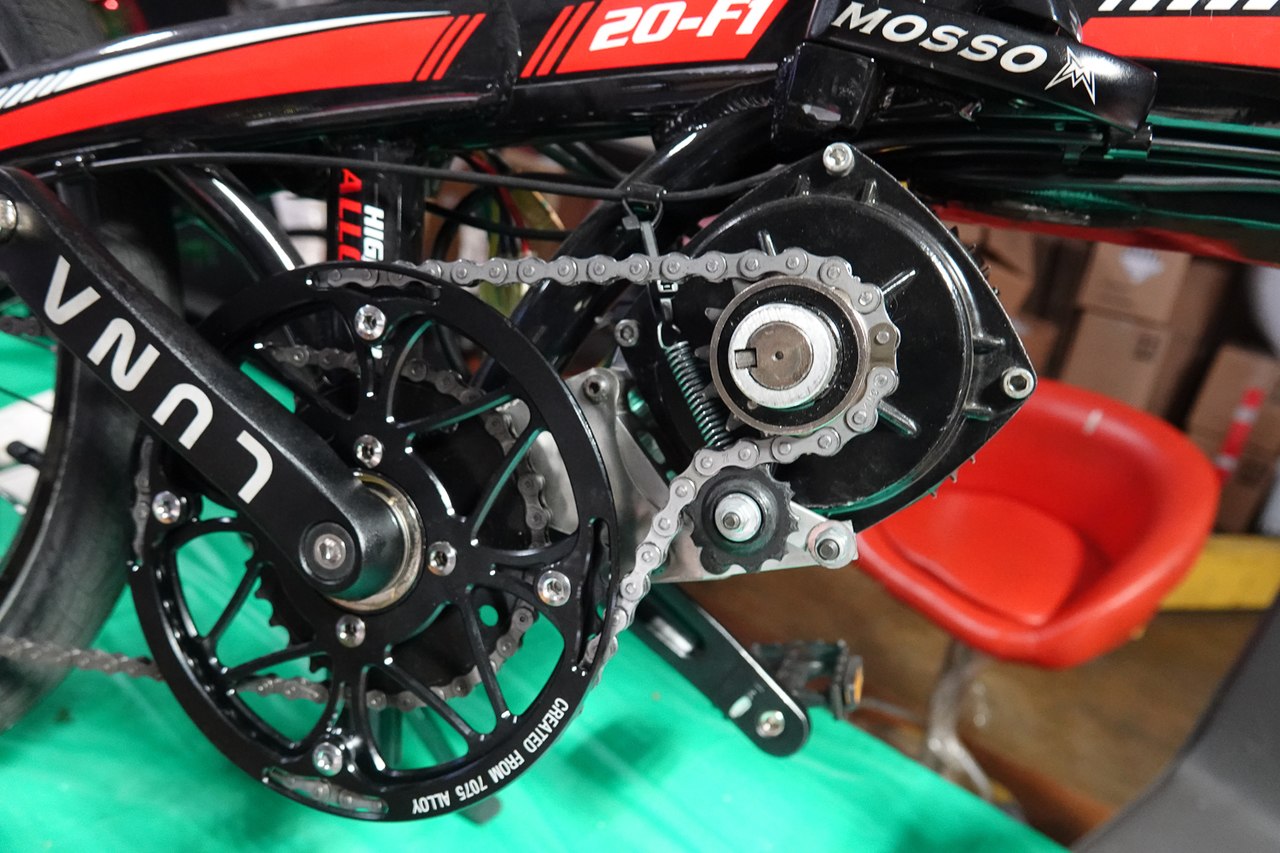 WE are trying to announce a new product every day for March Madness...keep checking back. Or please subscribe to our facebook page here for even more current announcements: https://www.facebook.com/lunacycle/