New Ludicrous tech is coming to our M600 drive units! Smooth, efficient and customizable, this new controller shares the same platform of our BBSHD ludicrous v2 controller in a tighter package, fully integrated with the Luna X2 bike.
This is a 12 MOSFET controller, running at high frequency for maximum power density and silent operation.
Much larger cooling surface and quality MOSFETS maximizes power capacity
Compatible with all M600 drive units
The Field Oriented Control (FOC) makes the torque output proportional to throttle input and reduces losses. The MTPA optimization increases torque while Field Weakening increases the top speed.
This controller is 84V rated for 72V (20s) batteries, which makes it extremely reliable at 48V operation with the stock battery.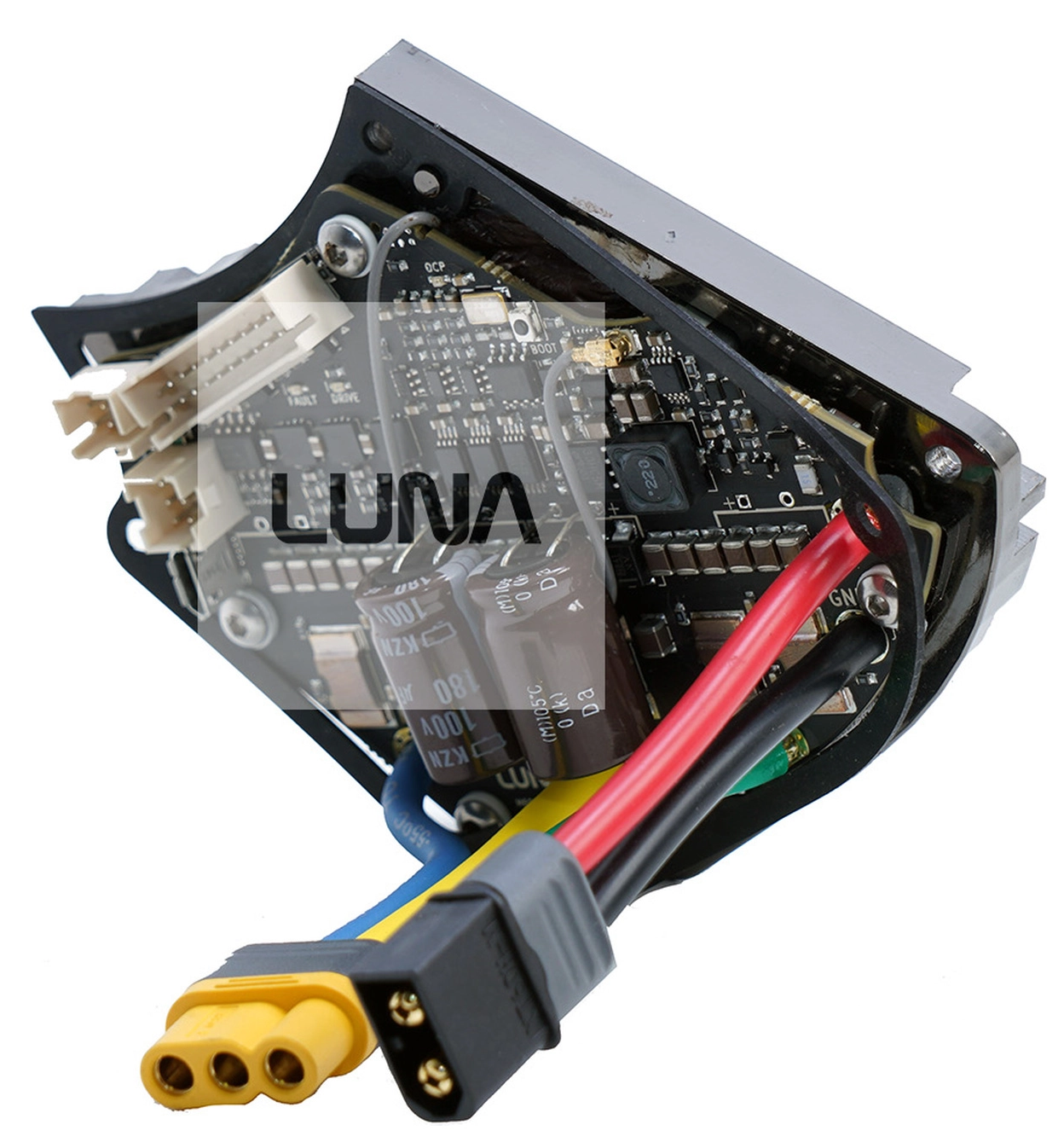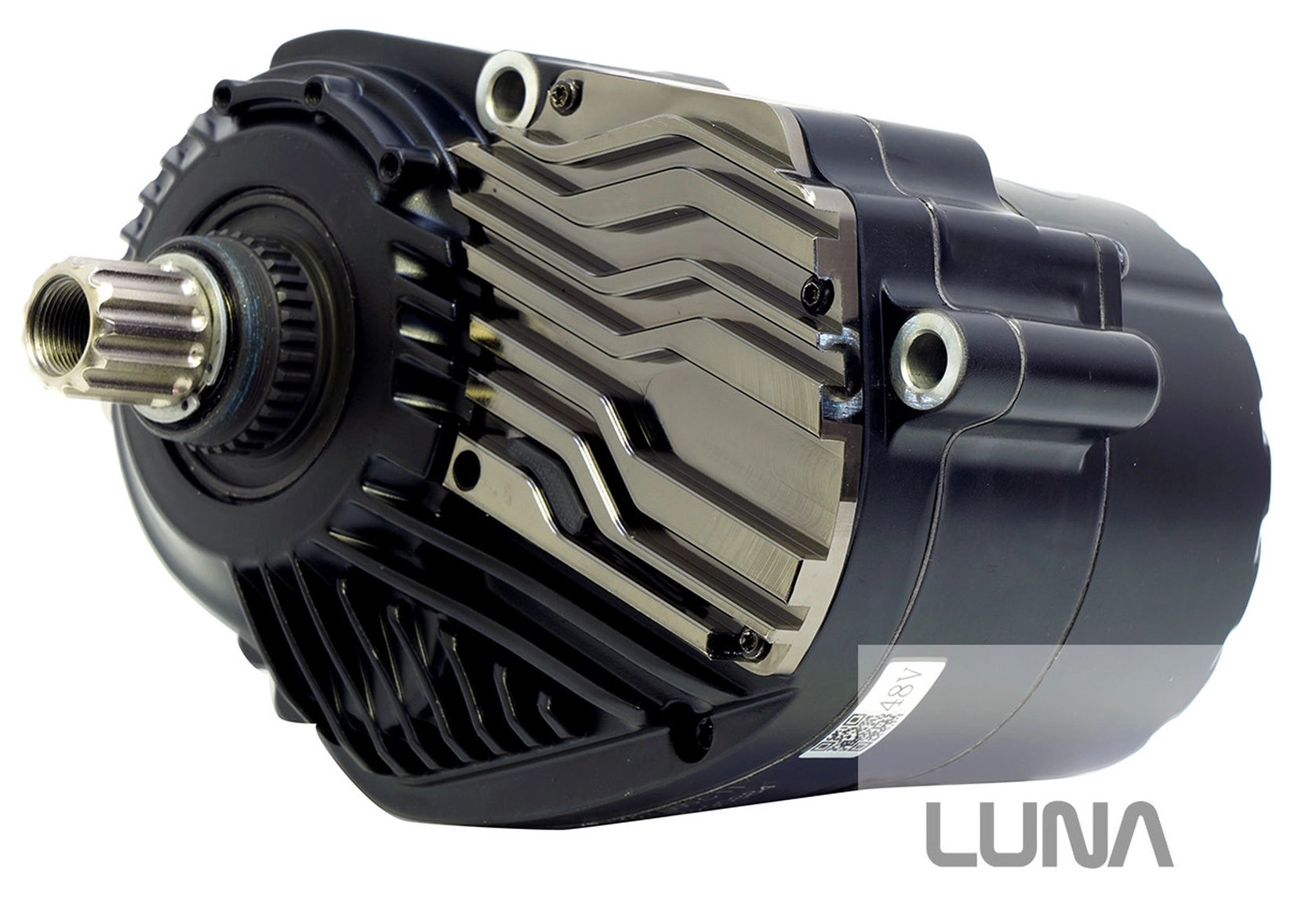 All the algorithms and safety checks are implemented on the control board:
168MHz MCU running VESC® firmware
Hardware-based overcurrent protection
Magnetic encoder support
Signal conditioning
USB and CANbus

Having full control over the software allowed us to internally tune the torque-based pedal assist to achieve the smoothest pedal assist ever seen, implement new fault detection mechanisms and it allows us to fine tune the user experience like throttle response and PAS assist levels. As we did with the bbshd, with more field testing, tuning and user feedback we will extend the current limits and improve efficiency/range and UI.
VESC® Tool App
The M600 and BBSHD share the same open source VESC®* software platform we are actively contributing to.
Using VESC means that you can have full insight and control of your drive unit, and most importantly that you can be part of a community of enthusiasts that love getting the most out of their electric drives.
For more information visit www.vesc-project.com.
* VESC is a trademark owned by Benjamin Vedder.
Real time data can be displayed with the VESC® Android App
Configurable power delivery and e-bike settings
Throttle settings
Log on the phone, analyze on the PC, share on the forums!
The new M600 Ludicrous V2 is available as an option for our X2 Enduro bikes!
Need more info?