Luna Announces a Monster 52v Battery for Ludicrous Builders
For years now Luna Cycle has wanted to provide a safe and reliable high power battery for electric pedicab drivers and other high power EV builders.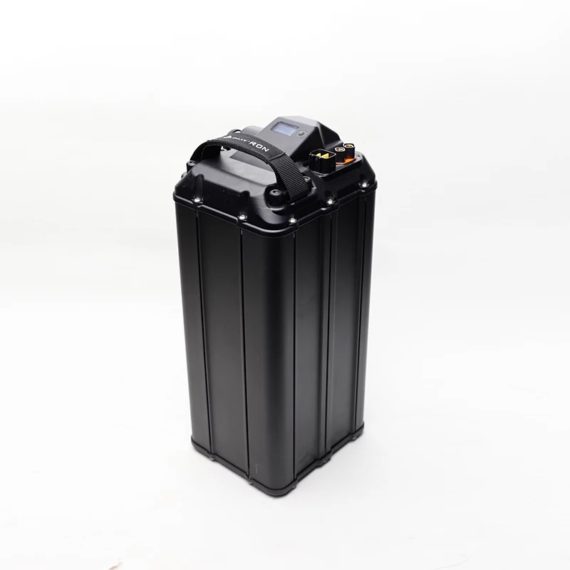 In order to have massive power there is no way around you need a massive battery if you want any kind of range and reliability. When you need this power and you know it is not going to be small and sexy or triangle shaped....it is time to bring in a big hammer of a battery that is reliable and rugged so it does not fall apart with its first collision.
Luna teamed with Sur Ron, the well regarded electric motorcycle builder in China to do a version of their pack which is 52v 25ah, 100amps of output, and suitable for almost all 48v motor/controller systems. The battery is the same construction as used in the very rugged Surron MX which is one of the most highly regarded ev products ever.
When luna made the decision to partner big with Sur Ron in the USA they took apart this battery pack to see whats inside. Quickly we realized that this battery alone was not available anywhere on the market for under $2000 and we saw right away the clear value of the Surron bike because of the quality of the battery. Now we are offering this battery and high amperage charger to builders for under $1000.
It is 52v 25ah which is a ludicrous 1300 watt hours.
It is contained in a anodized aluminum case which will ensure long years of reliable use.
This is the highest quality large ebike battery we have ever seen and we are offering it at a ludicrous price.
The Luna Monster 52v 25ah battery is back.... perfect for e-pedicab and big electric bike builders...when too much battery is never. 1300 watt hours of power for googles of range at a ludicrous price. goo.gl/jxsCCk