Luna Mighty Mini Display for BBSHD and BBS02 (upgraded 500c)
Luna Mighty Mini Display for BBSHD and BBS02 (upgraded 500c)
---
Luna's First Full Color Mini One Piece Display for the Bafang Drives
Reads accurately up to 60v (other bafang displays do not)
minimalist tiny but full color and awesome
NEW Haptic Feedback and Integrated Buttons for the tiniest footprint
Graphical and Numerical Voltage and Wattage Readings
Automatic back light
Odometer, trip time and total mileage.
Uses universal error codes commonly found on the Bafang Displays (no more guessing)
Luna is the first to offer this new brand new horizontal display made from the same factory. We have been trying for a small display for years that makes the ebike more discreet and at the same time offering the same functionality as larger more bulky displays.
We believe real estate on your bike is your most precious valuable commodity.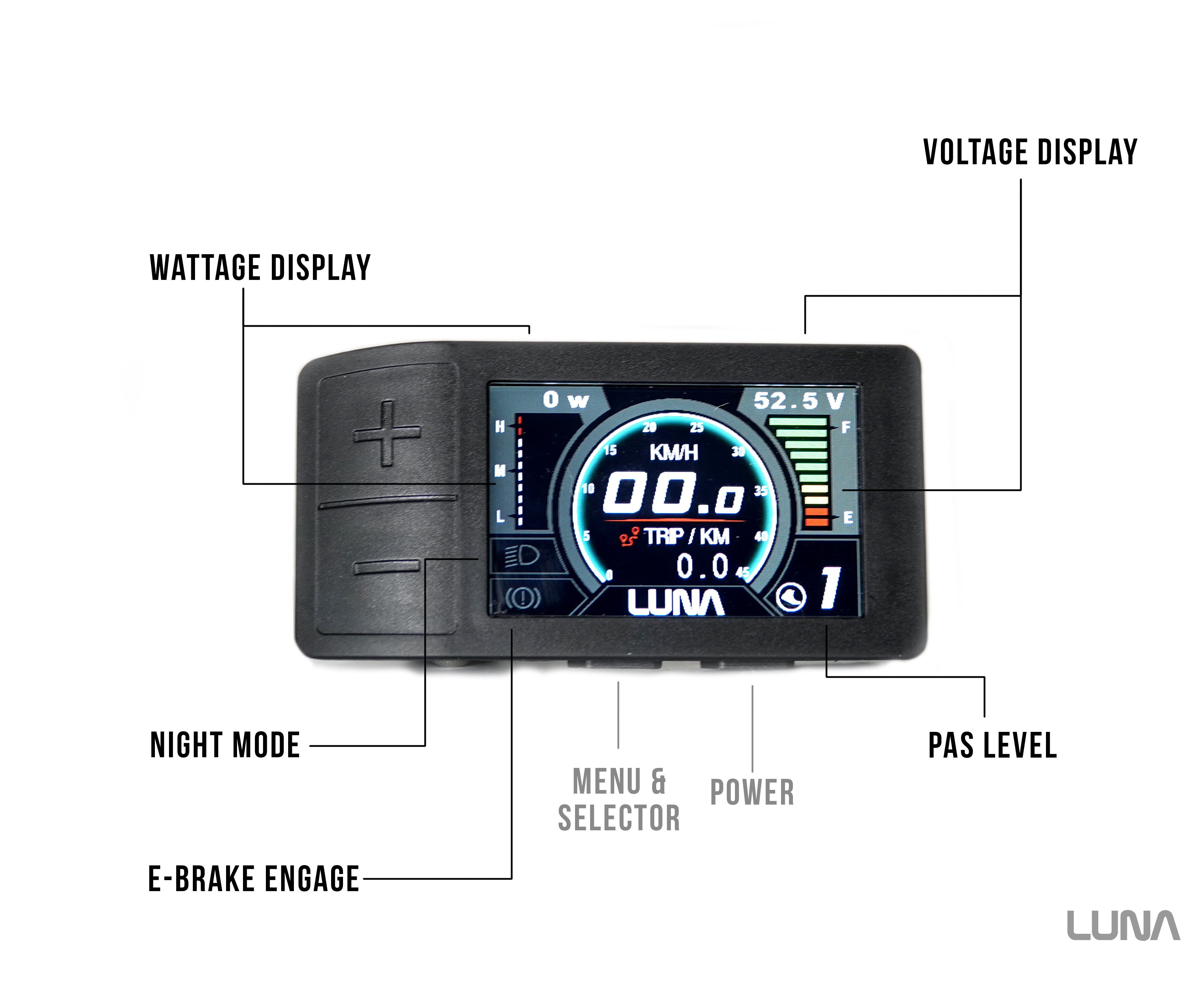 Cleverly designed to include the most important information in a completely compact size, this is Luna's first single piece display (integrated buttons) that fits perfectly on one side of your handlebars (which typically is starving for real estate).
This is a newer and smaller version of our popular 750c display (see it here), and because of its extremely small footprint, it can be creatively mounted anywhere you can think of (though Luna highly recommends the left side).
Aesthetically clear and to the point, this display uses the classic styling of auto speedometers and the tiniest bit of color for a pleasant mix of a minimalist and futuristic feeling.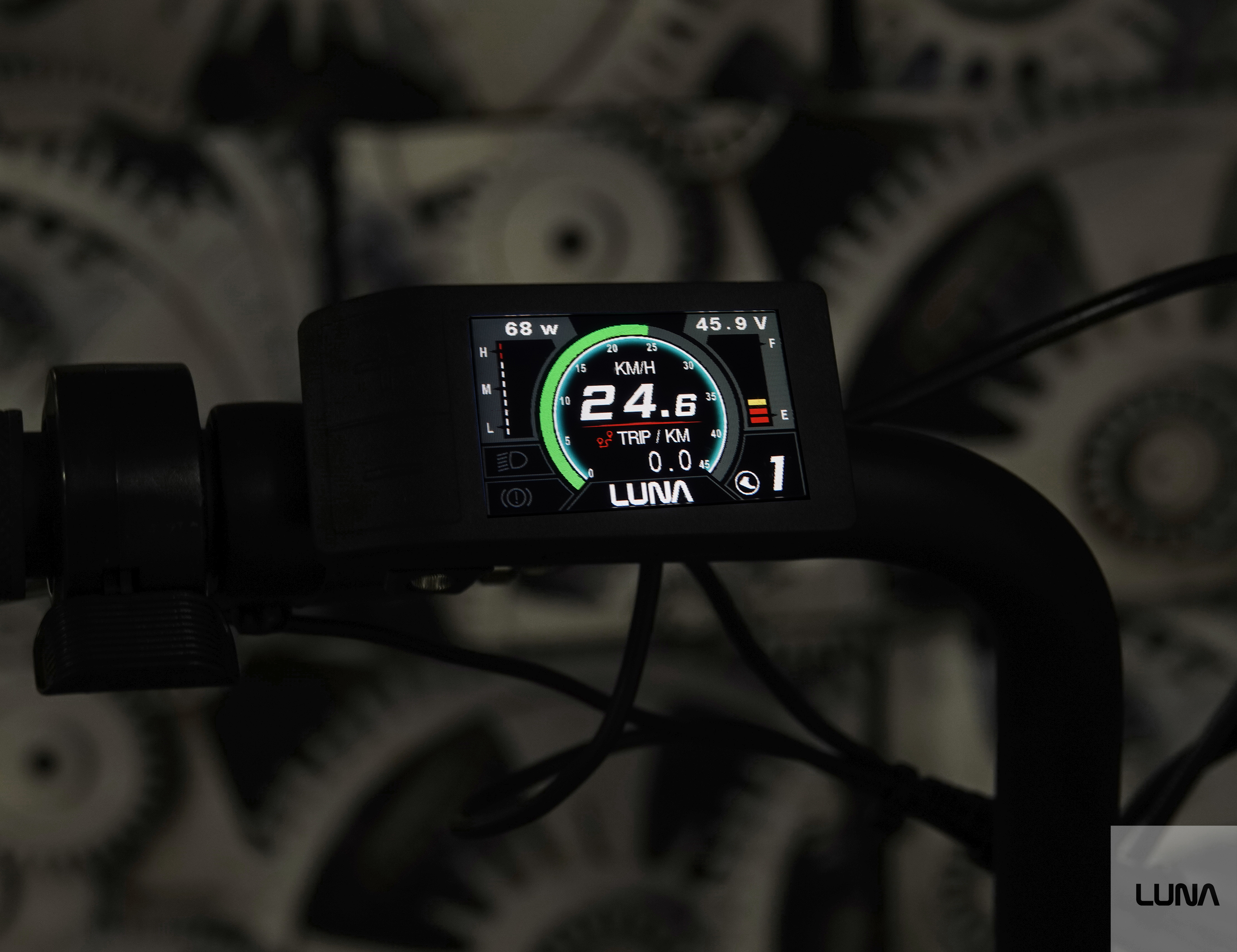 This is our favorite display of all time.
The display can be set for 24 to 52v battery and also includes a nice colorful touch in all of the gauges that presents the data very easily in a way to process quickly.
Also the volt display is accurate in voltages over 55 which none of the stock Bafang displays have the ability to do.
Another surprising upgrade was the new haptic feedback that is found on most cellphones and video game controllers. When you press any button you now feel a small vibration confirming contact and response, which is is usually important when trying to multitask while biking.
0 Reviews
Be the first to review this product.
Add a Review