Luna Cycle announces a new color BBSHD / BBS02 Display the 750c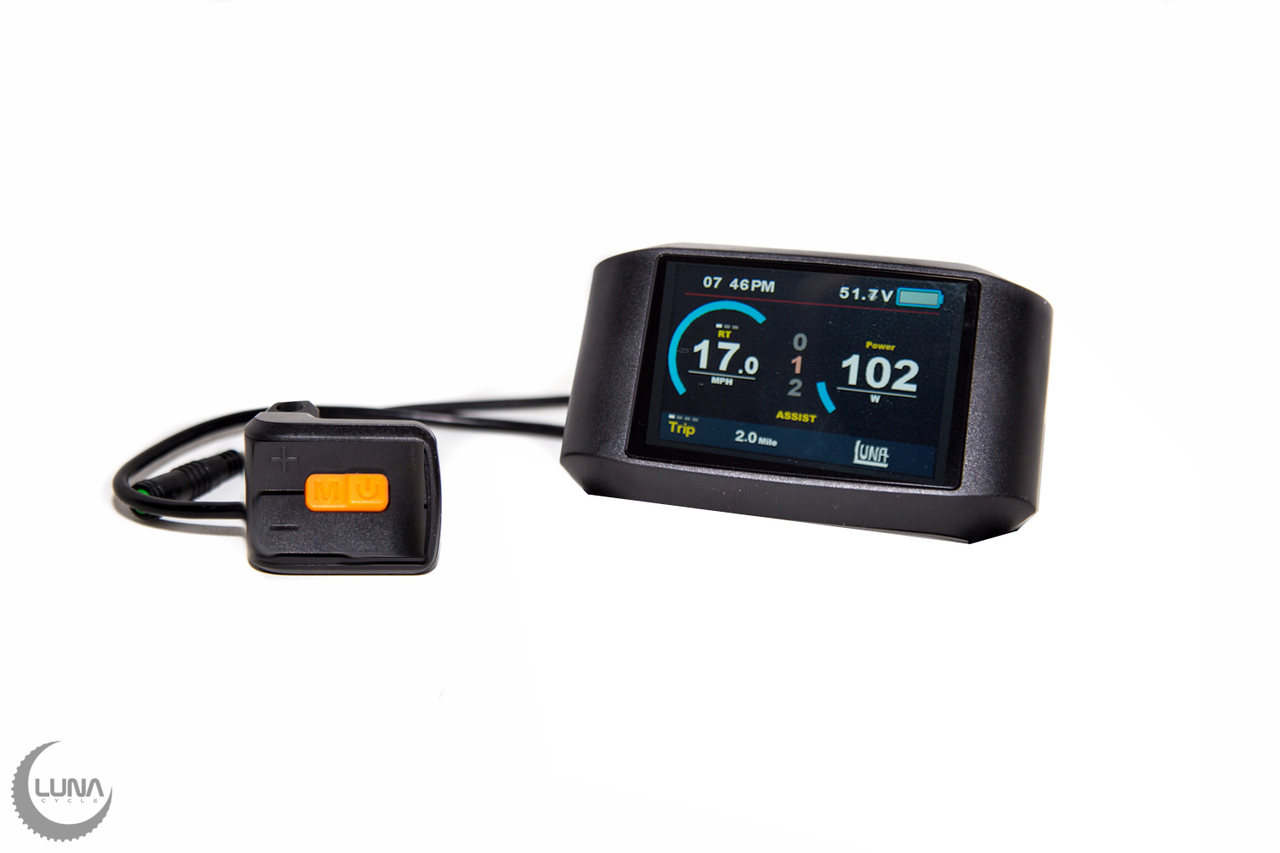 Its springtime and luna has been rolling out a bunch of new products for a March special and will continue to do so for April. (see all the March new products) Today Luna Cycle is announcing our latest color display the 750c and are offering it as a free upgrade on our BBSHD and BBS02 Kits.
As you would expect we are the first dealer to offer this awesome display.
You can buy the display on its own for a special price of $85 here:
This upgrade features a stylish horizontal design which has a graphical display of both speed and power which you can easily get a quick reading with a glance of the dashboard without taking your eyes off the road.
Also we have made it so you can select a 48 or 52v battery, and get an accurate battery gauge and accurate read out with either. This is a feature our users have been clamoring for years.

It also has a few nifty advanced features (accessible with the secret code 1199) Throttle limiter, and variable pedal assist levels.
The throttle limiter allows you to limit the throttle based on what pedal assist you are on .... or you can opt to have full throttle available all the time in all the levels.
You can have up to 9 pedal assist (and throttle) levels with the 750c display.