Luna Develops Silent Gear for the Bafang M600
When Luna started selling its X-1 Enduro bike this summer powered by the Bafang M600 drive there was a lot of excitement. No major bike had been released with the M600 which had been on the market and was known to be delicate at even stock levels (800 watts). Luna was able to offer Ludicrous upgrade (2000 watts) which seemed impossible. That is because when Bafang first released the M600 it had a wimpy nylon gear that would easily turn into peanut butter if too much torque was applied, especially when the drive was heated (as when climbing a hill in the wrong gear). Luna pointed out this problem to Bafang in a now infamous video, and shortly after Bafang changed the M600 gears to be made of steel which made the M600 extremely robust and reliable but noticeably louder than other popular Bafang mid drives. Luna started working right away on making a gear set out of a space aged plastic that is both strong and quiet.
Luna Silent Drive Upgrade- $200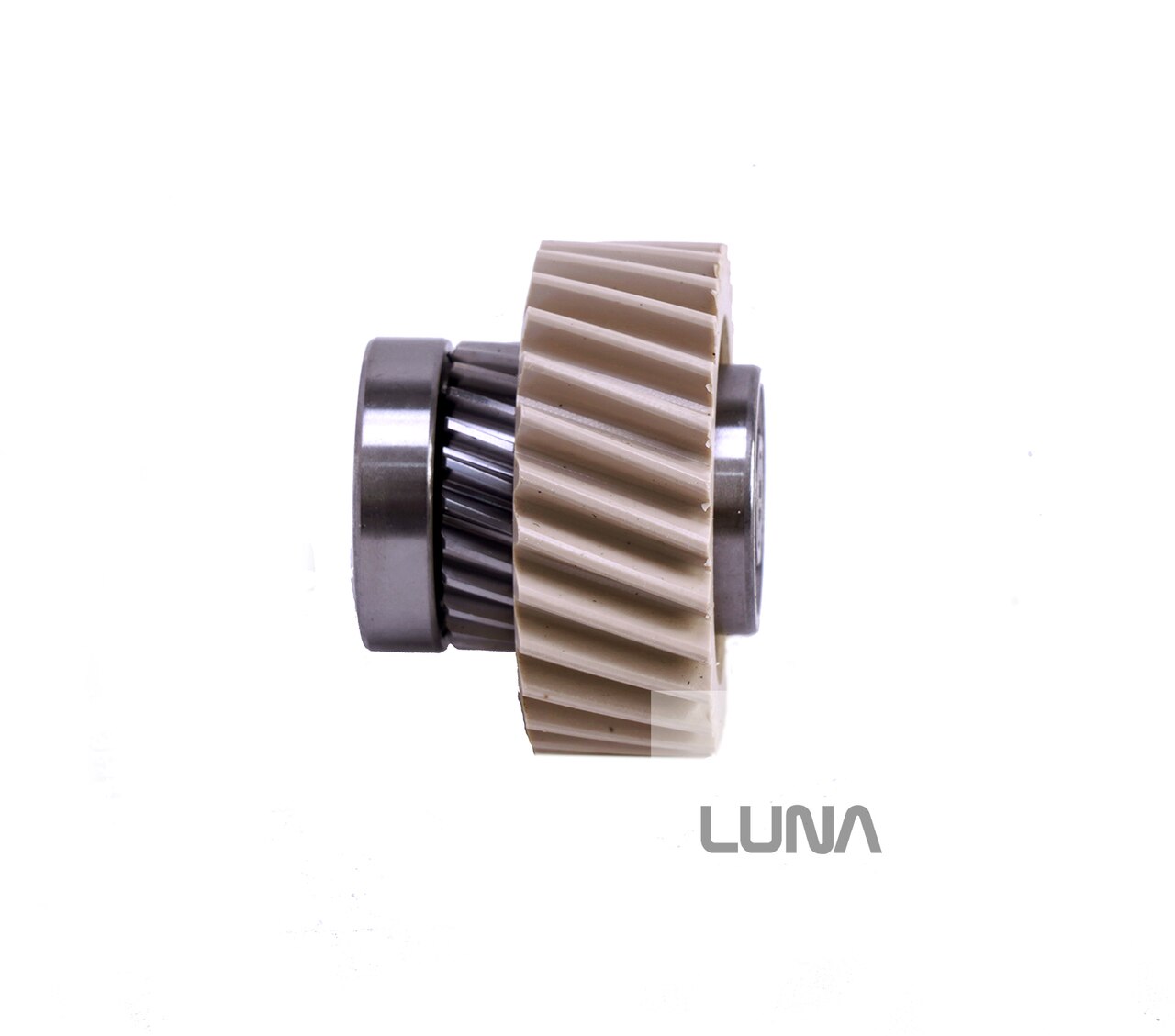 Luna Cycle has developed a special Peek plastic gear, precision ground, with German bearings. It is not only durable (even enough for Ludicrous power), but also it is half as loud as the steel gear. We are offering this as an installed upgrade because it is very hard to perform this installation at home. The price for the upgrade includes the gear and labor to install it. $100 for the gear and $100 for the labor to install it. We are offering a 1 year warranty on this part.
The video below illustrates the noise difference between the stock gear and Luna Upgraded Silent gear.
For those who are brave and want to take on this install, we think it will take the average user over an hour to install. You will need a special tool to remove the nut holding on the spider ring...This tool will work: Bike Hand YC-29BB-2A or YC-29BB. Bafang socket tools will also work.
This is the hardest part of the install. For previous buyers of the Luna X-1 who are adventurous, buy the gear by itself if you want to attempt installation yourself. The gear by itself will cost $100 and we have a handy video on installation: