New Luna Cycle Cyclone 3D Mounting Brackets
Luna Cycle announces its new cyclone 3000w mounting brackets custom CNC in the USA to make the Cyclone kit stronger, more reliable and less rust prone.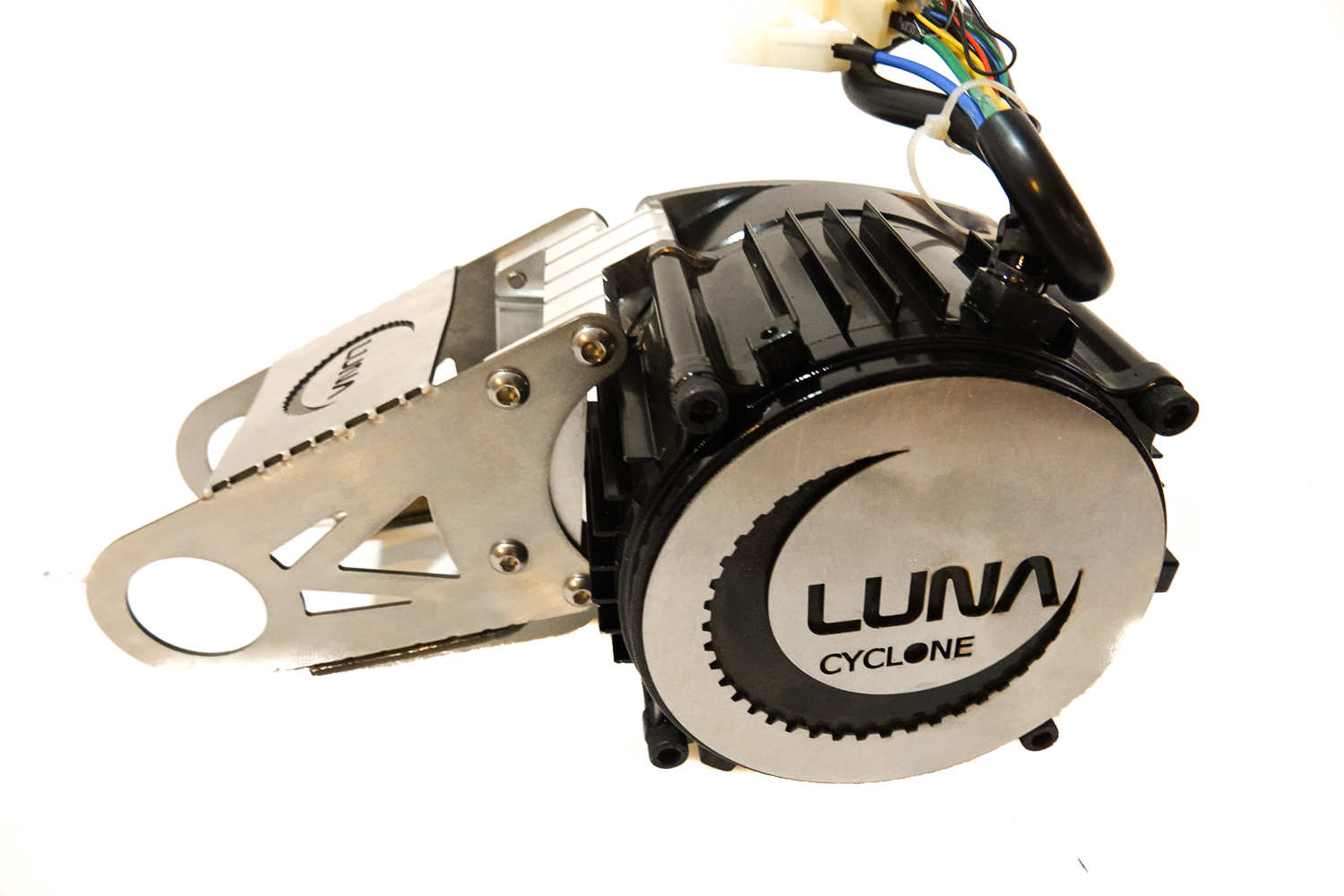 We have two versions of the kit. 3d and standard flat.
Expect to see these in some upcoming exciting bikes which will feature the Cyclone 3000 watt motor, our new ASI Sine Wave controller, and our brand new Fusion battery packs , and our custom Lunatic Crankset for the Cyclone. The resulting bike will be very high power and for off road use only.
It is the sum of awesome and unique Luna parts that will make our bikes better.